x
Thank you for submitting an inquiry. We will get back to you as soon as we can.
Availability
book at : info@geshnaprakritiyatra,com
Hotel BKR Grand
BKR Group of Hotels is a mid-scale, comfort budget chain with 3 hotels & resorts and a convention centre located in South India. The flagship BKR Grand Hotel with 125 well appointed rooms is located in T.Nagar, Chennai, India in the heart of Chennai's business and shopping district. The hotel has free Wi-Fi facility, well appointed, comfort, spacious rooms, a state of the art banqueting facility, separate veg and non veg restaurants, an experiential spa facility for rejuvenation, high energy bar lounge, 24 hour In Room Dining and ample parking. Other facilities of the group include – BKR Ooty Gate Hotel in Ooty with 95 large, spacious rooms with views of the lush green Nilgiris mountains ideal for leisure, family getaways and small meetings and conventions – BKR Resorts in Courtallam, a boutique, comfort hotel just 5 minutes from the Main Falls and BKR Convention Centre in T.Nagar Chennai ideal for weddings and conventions.
Located in the heart of Chennai's (formally Madras) shopping and business district T.Nagar, BKR Grand Hotel is the flagship property of BKR Group of Hotels. BKR Grand has 125 comfort rooms ranging from 200 square feet to 410 square feet in size (18.6 meters to 38 meters) with a choice of king and twin bedded rooms. All rooms are centrally air-conditioned with 32 inch flat screen televisions, 24 hour In Room Dining facility, 24 Hour flexible check-in and check-out timings, Complimentary high speed Wi-Fi facility for up to 2 devices, Complimentary In Room bath amenities , Complimentary daily buffet breakfast in the restaurant and 24 hour laundry facility.
The hotel has separate vegetarian and non-vegetarian restaurants serving authentic cuisines, both Indian and International. The Ocean Spa is popular amongst guests who choose to unwind, rejuvenate and relax after long, tiring trips or a hard day's work. The hotel boasts of a 2 level Bar cum lounge – The Guinness Bar that serves domestic as well as international liquor and cocktails. The lounge is a high energy lounge over weekends and evenings and a low energy zone during the day period. The hotel also has a guided travel concierge and offers ample parking space for vehicles. The hotel also has a large, in house banqueting facility that can accommodate from 50 up to 500 guests in theatre style- ideal for weddings, social and corporate gatherings.
Activities
On-site Restaurant
24 Hour Concierge
Wi-Fi internet access
Spa
Complimentary Breakfast
Safe deposit lockers in room
Newspaper
In room direct dialling
Running hot water
Multi-Channel TV
Laundry services
Travel desk facility
Chennai
Chennai, on the Bay of Bengal in eastern India, is the capital of the state of Tamil Nadu. The city is home to Fort St. George, built in 1644 and now a museum showcasing the city's roots as a British military garrison and East India Company trading outpost, when it was called Madras. Religious sites include Kapaleeshwarar Temple, adorned with carved and painted gods, and St. Mary's, a 17th-century Anglican church.
Sports & nature
Must Visit Places in Chennai

01

Marina Beach

Image Credit : wikimedia

India's largest beach happens to be Chennai's Marina Beach which extends from Fort St. George to Besant Nagar. One of the best places to visit in Chennai for viewing a spectacular sun rise, this sandy delight is lined by palm trees on one side.

An old light house stands on the southern end of Marina along with several other structures including an aquarium, a swimming pool and a park. With food stalls, rides on ponies, kite flying and beach games to entertain you, a visit to here must be included on your trip to this city.

02

Covelong Beach

Located a distance of 40km from Chennai, on the coast of Coromandel, Covelong Beach is well-known for its beach activities and the serene beauty of its surroundings. Once a major port, one comes across it on the way to Mahabalipuram.

It is now thronged mostly by water sports enthusiasts for activities such as wind surfing and swimming. Close by are ancient monuments like forts, churches and mosques apart from the town of Mahabalipuram and the Crocodile Farm, makingCovelong Beach a popular destination for a day outing.

03

Sri Parthasarathy Temple

Image Credit : Aj Photography - Flickr

One of the historical places to visit in Chennai is the temple said to be the oldest in this city. Dedicated to Lord Krishna, one can see its splendid coloured gopuram apart from the other shrines that stand within the temple grounds.

Timings: 4 am to 11:30 pm

Entry Fee: None

Photography: Allowed

04

Birla Planetarium

Situated close to the Anna University in Chennai, Birla Planetarium is an important part of Periyar Science and Technology Museum. There are regular audio-visual programs on astronomy conducted here apart from exhibits that include Solar System, Cycle of Stars, Sky and Seasons, Comets and Man on the Moon. Science Park, Traffic Park and Science on Wheelsare the highlights of Science Centre which are of special interest for young visitors.

Timings: 10 am to 5:45 pm

Entry Fee: INR 40 for adults, INR 25 for children

Photography: Not Allowed

05

Kapaleeshwar Temple

Apart from being a religious spot, what draws crowds to this temple is its unique architecture. The detailed Gopuram of this structure is 37 metres high and is a fine example of the Dravidian style of temple construction. The temple, home to the deities Shiva and Karpagambal, even holds a festival in the months of March and April.

Timings: 5:30 am to 12 pm, 5-9 pm

Entry Fee: None

Photography: Allowed

06

San Thome Church

An important religious spot for the Christian community, the sparkling white structure of San Thome stands on the tomb of St Thomas. This structure, which is a reminder of the colonial past of the city, has stained glass windows and a statue of St Thomas in a sitting posture. A museum, a library and a shop selling prayer material are found within the church premises too.

Timings: 6 am to 8 pm

Entry Fee: None

Photography: Allowed

07

Elliot's Beach

Now renamed as Besant Nagar Beach, Elliot's is one of the places to see in Chennai and less crowded than the popular Marina Beach. On the southern side this seashore are the famedAshta Lakshmi Temple and Velanganni Church, popular among the residents of Chennai.

The Schmidt Memorial is yet another draw of Elliott Beach which was built in remembrance of a Dutch sailor, Karl Schmidt. Head here to experience a tranquil evening overseeing the waves as they roll into the shore.

A delight for history buffs, this fort constructed during the British Rule, encloses historic monuments of St. Mary's church and St. George museum. The museum houses artefacts from that era including paintings, coins, silverware, arms, porcelain and documents.

Timings: 9 am to 5 pm (except Friday)

Entry Fee: INR 100 for foreign tourists and INR 5 for Indian visitors (only the museum)

Photography: Allowed

09

Thousand Lights Mosque

One of the best places to see in Chennai for its architectural magnificence is this mosque which holds a special place in the Shia community. A total of 1000 oil lamps light up the hall of the mosque, which is how it got its name. Its multi-domes and twin minarets enclose the main hallwhere  men offer their prayers. There is a separate hall for the women.

Timings: 5:30 am to 9 pm

Entry Fee: None

Photography: Not allowed

10

Connemara Public Library

Constructed in late 19th century, Connemara library is a treasure house of centuries-old publications. With a collection of over 600,000 books, it is one of Asia's largest libraries. Be it avid readers or scholars doing research work, one could easily get lost in this enchanting world of books as they immerse themselves in their favourite activity.

Timings: 9 am to 7:30 pm

Entry Fee: None

Photography: Allowed

11

Nettukuppam

Who does not love the beaches, when it comes to beach there is like an open invitation for all. While you are planning your trip to Tamil Nadu then mark it on your bucket list to visit this one beach which is a hit among the people. Nettukuppam is the perfect spot for you where you can spend some time close to nature. For the photography enthusiast, this is like a double treat for you where you can click some memorable pictures.

This broken bridge which is popularly known by the local is situated at the northernmost tip of Chennai. It is said that during the high tide the water rises to a great height where you will surely get drenched in the sea water.

The distance from Chennai to the Nettukuppam beach is 24 km. The beach is located at the northernmost tip of the city is the Thalankuppam Pier where the beach is located.

This is one of the most famous beach in Chennai which is visited by a huge number of people all round the year. One can see a heavy crowds during the weekends and the festival seasons. It is an ultimate tour for Photography in Nettukuppam where you can create some of your masterpiece photographs with the waves and the sea.

The only national park situated in the middle a city, Guindy has many birds, animals and reptiles as its residents. On visiting this place one can see blackbucks, spotted deer, jackals, tortoise and the likes. The snake park is home to cobras and pythons, while the birds found here include partridge, quail, fly catcher and buzzards. This is one of the few places to visit in Chennai with family where every member will enjoy the experience thoroughly.

Timings: 9 am to 5:30 pm

Entry Fee:  INR 20 for adults, INR 5 for children

Photography: Allowed, INR 20 for camera and INR 100 for handycam.

Historical Tourist Places in Chennai

13

Vellankani Shrine

Just off the Elliot's Beach stands the AnnaiVailankanni Shrine which is much revered among both Christians and non-Christians. The pristine white structure of the church stands overlooking the Bay of Bengal and is visited by thousands of solace-seekers each day. One can attend the mass conducted here in both Tamil and English.

Timings: 5 am to 9 pm

Entry Fee: None

Photography: Allowed

14

Madras High Court

While you are in Chennai this is another place which is a must visit for you. For those of you who has some interest in learning about some judicial discussion and about different courts this is one place you should never miss while you are in Chennai. Madras High court is one of the highest court in India. The court exercise original jurisdiction over the whole city. In total there are 74 judges in the court which helps in the proper running of the jurisdiction. While you are at the court get amazed by the majestic architecture of the court. The decorated ceiling and the stained glasses are in itself a masterpiece here.

Distance: 2.9 km from Chennai

Location: The court is located at N Fort Rd, Parrys, George Town, Chennai, Tamil Nadu

Open time: 10 AM- 5:45 PM

Attraction: This is one of the major court in Chennai and the highest court in India which exercise the original jurisdiction in Chennai. And it is one of the oldest court in Chennai.

15

Mylapore

Image Credit : RAJVINOTH JOTHINEELAKANDAN - Flickr

If you have been long planning for a vacation in Chennai than this is the time when you should explore all the exotic destination. For some when it comes to exploring Channai it is always about the weather. But we cannot miss to visit some of the best places in Chennai. Mylapore is one of the must visit place in Chennai. Mylapore is the central and the cultural hub of Channai. Known as the oldest residential area this place is historically known as Vedapuri. Located just a few kilometres to the south of the city Mylapore is now one of the most visited places in Chennai.

Distance: 7.9 km

Location: Mylapore is located south of the British built city Chennai.

Best time to visit: October to March

Attraction: Mylapore is mainly the centre hub of Chennai and here you will find a lot of religious places and temples. Don't miss a chance to visit some of the well-known temples here like Adi Kesava Perumal Temple, Kapaleeswarar Temple, San Thome Basilica etc.

16

Vivekanandar House

Image Credit :  Srinivasan G - Flickr

Make your Chennai visit more special as you visit this another best places to visit in Chennai. Vivekanandar House is one place which is a must visit for you. This house id one of the important landmark in Chennai which is associated with Sri Ramakrishna Math since 1897. Vivekanandar House is the place where the great Swami Vivekananda stayed for 9 days after his return from the west. This places is visited by thousands of visitors every year. Nowadays this historic place houses a permanent exhibition on Indian Culture and Swami Vivekananda's life.

Distance: 5.6 km from Chennai

Location: Vivekanandar House is located at Kamaraj Salai(Marina beach road), Neelam Basha Dargapuram, Near Triplicane, Chennai, Tamil Nadu

Open time: 10:00 AM- 12:30 PM, 3:00 PM- 7:30 PM

Attraction: This is one of the major attraction in Chennai as it houses a permanent exhibition on culture and Swami Vivekananda's life. Each year thousands of visitors visit this place to learn about the life and culture which has been popularised by Swami Vievekananda.

17

Royapuram Fishing Harbour

Image Credit : Kannan Muthuraman - Flickr

On your Chennai visit there is one more interesting place which is a must visit for you. Well there is no doubt in that fishing is one of the leisure activities which everybody loves to do. How about a visit to the one of the busiest fish harbour where you will find people busy and even bustling in the dark. This amazing harbour can accommodate about 575 fishing boats.

For the photography lovers you can click some of the amazing pictures of the fisherman piling up their fish and then the fisherman who are shifting their fish from the canoes. The best thing about this place are the people who shouts at the top of their voice trying to be the best bidder.

Distance: 6 km.

Location: The harbour is located at north of the Chennai Port and is under the administrative control of the Chennai Port Trust.

Attraction: The harbour is very famous among the people and people from all over the world comes to visit this harbour to enjoy the fish market and the witness the collection of fish done by the fisherman. The breakwater inside the harbour leads up to 300 m into the sea.

18

Besant

While you are planning your visit to Chennai then don't miss a chance to visit this another best places to visit in Chennai which will surely make your vacation special. Located on the East Coast Bay of Bengal and bounded by Thiruvanmiyur to the South lies this amazing place Besant. Named after the famous personality Annie Besant this place is best known for its serene and tranquil setting which attracts visitors from all over the world.

Distance: The distance from Chennai to Besant is 13.5 km

Location: Besant is located on the east coast of Bay of Bengal.

Attraction: the main attraction of this place is the amazing Elliot beach which was names after the Edward Elliot, Governor of Madras. For those of you who loved to visit religious places this is a double treat for them where they can visit the Annai Velankanni Church and the Ashtalakshmi Temple along the shore which is very famous among the people.

Places to Visit with Family & Kids

19

Arignar Anna Zoological Park

Located 35 km from the city centre, this zoological park is one of the places to visit in Chennai with kids. The expansive grounds of the zoo are home to 1500 species of wild beings, some of which are even endangered. An aviary, a lion safari, a deer safari and an elephant safari form the popular sections of the zoo. There is a separate section for nocturnal animals, an aquarium and a butterfly house too.

Timings: 9 am to 5 pm (except Tuesdays)

Entry Fee: INR 30 for adults and INR 10 for children between 5-12 years

Photography: Allowed, INR 25 for camera and INR150 for a handycam.

20

Semmozhi Poonga

overing an area of 20 acres, the Semmozhi Poonga Park is a botanical garden.Overseen by the horticultural department, it is an ideal place to visit in Chennai with family. Apart from the exotic and rare flora grown, there are also some medicinal herbs in the green houses of the park.

Visitors can relax on the park grounds which also contain a water and rock garden, a butterfly garden, a fern garden, a sunken garden and many theme gardens.INR 15 for people over 10 years of age.

Timings: 10 am to 8 pm (except Tuesday)

Entry Fee: INR 15 for Adults, INR 10 for Children(Below 10 yrs)

Photography: Allowed

21

Crocodile Bank

Started in an effort to preserve and protect this reptile species, the Crocodile Bank even houses alligators, snakes, sea turtles and water birds. In all there are 2500 creatures within the premises of the Bank and one can spot crocs as well as ghariyals sunning themselves on the edge of the water body during the day. There is also a shop where one can purchase books and memorabilia related to these reptiles.

Timings: 8:30 am to 5:30 pm (except Monday)

Entry Fee: INR 35 for adults, INR10 for children below 10

Photography: Allowed, INR 40 camera and INR 100 for video camera

22

Dakshina Chitra

This is one of the Best places to visit in Chennai with kids where they will be introduced to the South Indian culture of the past. Literally translating to 'a picture of the south',DakshinaChitra is a small village has been recreated using replicas of traditional South Indian houses dating back to the 19th and 20th centuries.

The visitors get a peek into the lifestyle and customs of different communities of South India and also viewartefacts made by the local artisans. Another treat is one can taste a vast array of the traditional South Indian cuisine.

Timings: 10 am to 6 pm (except Tuesday)

Entry Fee: INR 100 for adults INR 30 for children between 5-12 and INR 250 for foreign visitors

Photography: Allowed

Image Credit : wikimedia

This amusement park, located on the East coast road, is a wholesome entertaining spot for young and old alike. With several thrilling rides and an amphi-theatre for performances, guests to Dizzee World would surely enjoy a day spent here. The water park on the premises has a wave pool apart from many other rides and slides.

Timings: 9:30 am to 5:30 pm on weekdays, 10:30 am to 7:30 pm on weekends and holidays

Entry Fee: INR 799 for adults (with food), INR 577 for kids (food included), INR 550 for adults, INR 450 for kids

Photography: Allowed

Image Credit : wikimedia

This artists' commune is a platform for the resident painters and sculptors to showcase their creations to the visiting guests. Located on the fringes of Chennai, in the village of Injambakkam, Cholamandal has two galleries, an open-air theatre, a book store and a craft shop. For those interested in art and craft, this destination with a serene ambience will be an ideal outing.

Timings: 9 am to 6:30 pm

Entry Fee: INR 20 for adults and INR 5 for children

Photography: Allowed

Places to Visit near Chennai (within 100 Kms)

25

Muttukadu

A backwater area of the Bay of Bengal, Muttukadu is one of the tourist places near Chennai where one can get to indulge in water sports. With its extensive facilities, that include a restaurant, and a large number of boats, it can host visitors throughout the year.

Distance: 31 km

Location: Eastern coast, South of Chennai

Best time to visit: November to March

Attractions:

The Boathouse in Muttukadu is where all the action is. Apart from this, the beach at Muttukadu draws a sizeable crowd during trips to this area. Get a glimpse of various species of birds at the backwaters during migratory season.

Activities:

Rowing, water skiing, speed boat riding, wind surfing and paddle boating are possible in Muttukadu.

Type of destination: Family and kid friendly

26

Mahabalipuram

Famed for its ancient mountains, Mahabalipuram, also known as Mamallapuram, is one of the places to visit near Chennai. Placed around 60 km south from the city of Chennai, it was once a busy seaport during the dynasty of the Pallavas. Mahabalipuram is a famous spot for Team Outing near Chennai.

Distance: 52 km

Location: Eastern coast, South of Chennai

Best time to visit: November to March

Attractions:

The iconic Shore Temple, among the oldest temples of South India, is carved out of a large block of granite. A short distance from this place of worship is 'Descent of the Ganges' or'Arjuna'sPenance'.Among the world's biggest bas-reliefs, it depicts the story of the descent of the River Ganges from Heaven to Earth. 'PanchaRathas' or the five chariots are again carved out of a single rock and are dedicated to the Pandavas.

Activities:

Explore and observe the fine sculpture of the various monuments standing in Mahabalipuram. The drive from Chennai to Mahabalipuram along the seashore is quite an experience too. The beach at this tourist place near Chennai is also ideal for spending a day just lounging on the sand and relaxing.

Type of destination: Family and kid friendly, historic, beach and pilgrimage

27

Sadras

The coastal town of Sadras was once a Dutch fortress which was taken over by the British in later years. It is currently in ruins but a few structures within can still be viewed.

Distance: 71 km

Location: Eastern coast, South of Mahabalipuram

Best time to visit: October to March

Attractions:

The glorious Sadras Fort was constructed by the Dutch as a post for exporting goods. It has a vast compound which contains a large granary, stables and structures used to mount elephants.

Activities:

On a day trip to Sadras, one can enjoy a picnic on its beach after touring the fort.

Type of destination:

Family and kid friendly, historic and beach

28

Vedanthangal Bird Sanctuary, Kanchipuram

This bird sanctuary is inundated with thousands of birds of varied species during the migratory season. The lake within the sanctuary is the all important source of water for these creatures, around which they build their nests and thrive.

Distance: 78 km

Location: Close to Palar River, south of Chennai

Best time to Visit: November to February

Attractions:

Birds of diverse origins are what you can see at this place to visit near Chennai. While some birds like cormorants, egrets, moorhens and terns are found at other places in India, others like snake bird, ibis, stork, heron and spoonbill come all the way from Europe to make Vedanthangal their home for a few months.

Activities:

Bird watching and capturing the experience with your cameras is the major activity to be carried on here.

Type of destination: Trekking, family & kid friendly

29

Tiruttani

This small town is known for the temple dedicated to Murugan that stands on top of a hillock here. One can reach the temple by climbing up the 365 steps that take you to it. A few religious festivals are celebrated here during which many devotees visit the temple.

Distance: 90 km

Location: West of Chennai

Best time to visit: October to March

Attractions: This pilgrimage centre has a number of temples located here apart from the famed one dedicated to Murugan. Some of these are Shivan temple, BajanKovil, VinayagarKovil and Eshwaran temple.

Type of destination: Pilgrimage, family and kid-friendly

30

Pulicat Lake & Bird Sanctuary

Formed by the backwaters of the Bay of Bengal, Pulicat is the second largest lagoon in India that has brackish water. And the bird sanctuary stands on a piece of land in the middle of this lake.

Distance: 98 km

Location: Eastern coast, North of Chennai

Best time to visit: October to March

Attractions:

The spectacular sights of thousands of pink Flamingoes flocked together can be viewed only at this place to visit near Chennai. Besides, you can spot pelicans, herons, kingfishers, storks and many more at the sanctuary. There are quite a few fishing villages on the lake's edge which one can visit if interested.

Activities:

Boating in the lake during which one can see birds splashing about in the water.

Type of destination: Trekking, family and kid friendly

Whether travelling with a family or on your own; spiritually inclined or a history buff, nature lover or photography enthusiast – every kind of traveller to Chennai has something of their interest here. The best season to visit Chennai and its neighbouring regions is winters when it is relatively pleasant and one can make the most of the trip.
Nightlife info
Being a capital city of one of the major states of the country, Chennai has a lot of people coming in from different parts of the country. So it is quite obvious that there are a lot of situations that call for a party or celebration. Now, Chennai has quite a lot of famous places where you can party and enjoy drinks and also some more places where you can enjoy some midnight snacks. So come and let us have a good look at some of these places and areas in and around the city where you can be expected to have a gala time and enjoy yourself.
Famous areas in Chennai for a nightlife:
1. 10 Downing Street
A fancy British pub in the mainland of Chennai, the pub has its outlets spread across various parts of the country. The several attractions include a Bollywood night, retro night, karaoke night and a ladies night to name a few. The pub offers mouth-watering delicacies and is ideal for a celebration. One just cannot miss their tequila shots and Jagermeister.
Price range: INR 1000 onwards for two
Timings: 7 PM to 12 AM (Monday to Sunday)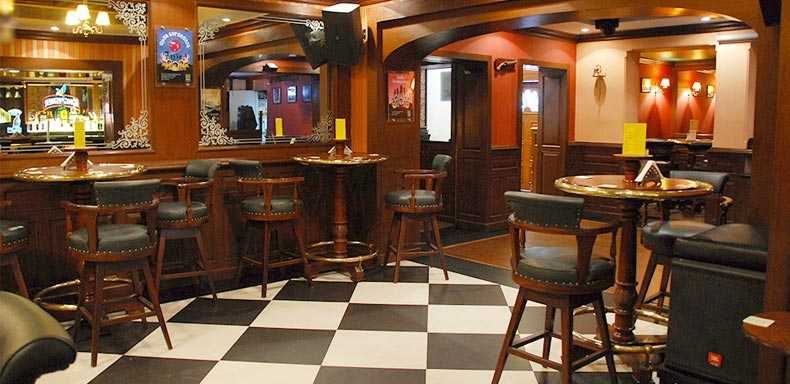 Source
2. Cloud 9
Living up to its name, the beautiful place is located high on the roof. The roof top restaurant and bar will give you the feel of being located on cloud nine, true to its name. The place is famous for its wide range of beer and wine, live music and entertainment and great acoustics. This place is truly the best if you want to spend your night among the stars and just have a good time.
Price range: INR 1200 onwards for two
Timings: 7 PM- 12 AM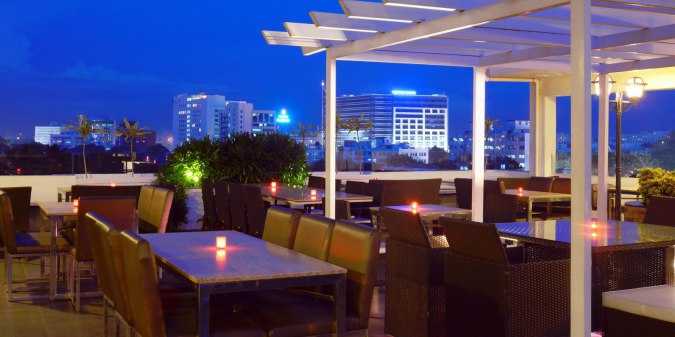 Source
3. Pasha ? The Park
Located in Nungambakkam, this nightclub is one of the best in the area. This lounge is one of the oldest and the best lounges of the city. It is a really great place for late night party goers. Having a vibrant atmosphere and interesting combinations of drinks, this place is sure to have its respective pros and cons, the con being that the place is quite expensive. But the amazing ambience makes it just worth it. Come visit it to experience the amazing nightlife of Chennai.
Price range: INR 3500 onwards for two
Timings: 8 PM to 2 AM

Source
4. Dublin (Gatsby 2000)
One of the busiest places of Chennai, the Dublin never fails to amaze its customers with something new every time and ensure their presence every day of the week. This place is the ITC?s Irish themed property and perfectly lives up to the best of its name. The place has a good ambience, amazing décor and great music. This place is the best of Chennai?s night clubs. There are two residents present in the nightclub, namely DJ Rudy and Prasanth Amir who ensure that you don?t stop grooving to different types of Trap and Bollywood music that is produced by them. They have amazing concoctions available such as Long Island Iced Tea and Desi vodka Martini.
Price range: INR 2000 for singles to INR 4500 for couples.
Timings: 8 PM to 3 AM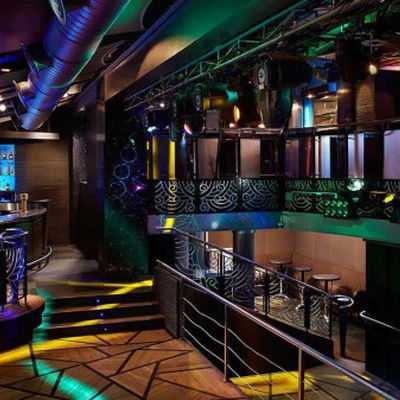 Source
5.  The Flying Elephant
The nightclub located in the upscale area of Park Hyatt in Velachery this amazing nightclub has a lot of loyal customers. The club is simply amazing and if you are visiting this place for the first time to check out their den and the living area and also the terrace area. The club is so famous that both homegrown and foreign DJ?s come to perform here on a daily basis. This club has an awesome taste in music with a pinch of nostalgia with playing songs from Classic Pop to Retro Rock to name a few. They have their in house specials like Happily Ever After and Fallen Angel which you must not forget to try.
Price Range: INR 1000 to INR 2000 for couples
Timings: 7 PM to 1 AM and till 3 AM on weekends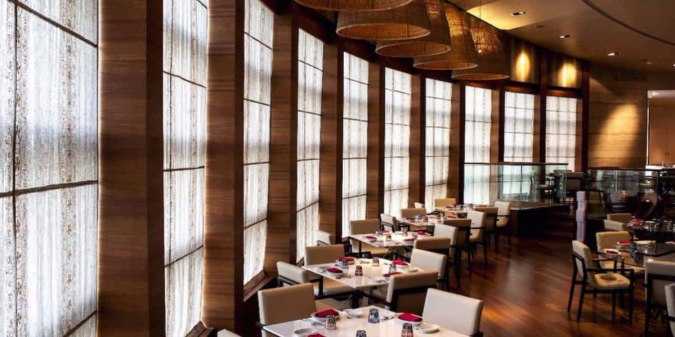 Source
6. Illusions
So this one pub is among those which are quite pocket- friendly in addition to being super fun. It is the perfect place for the budget conscious crowd who is out to have a late night adventure. They have amazing music like Techno, Progressive Rock and EDM which suits the present generation very well. They have amazing theme specific nights like Bollywood night and Hip Hop nights as well. Their in- house speciality include 1000 Lights and Energetic Elliot.
Price range: INR 1500 for couples only
Timings: 6:30 PM to 12 AM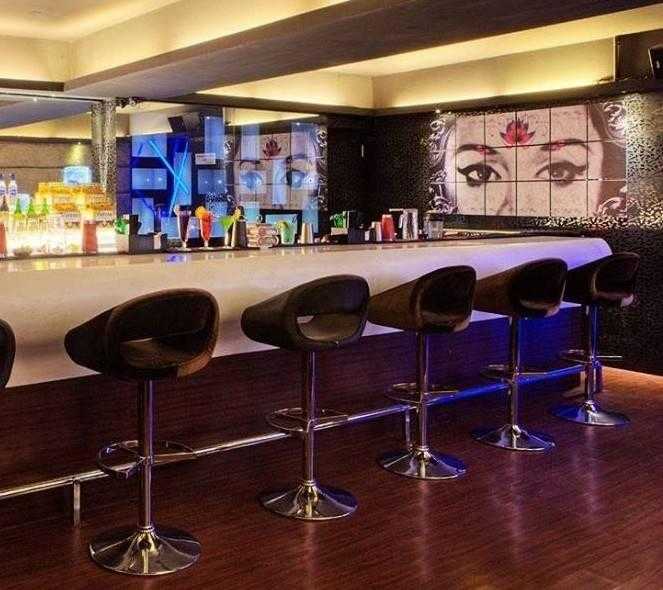 Source
7.  The Leather Bar
One of the exclusive night clubs of the city, the club attracts a large number of people who are looking for a classy place to enjoy. Although the place is a little overpriced with the amazing ambience, a superb collection of cocktails and great foot tapping music this place is just worth every penny spent. The interiors are also tastefully decorated with the black leather floors contrasting just as well with the suede walls. There are a lot of famous DJ?s who come in for special occasions and make sure that your time is well spent in the pub. Their in- house speciality includes Cilantro Margarita and Melon Bellini.
Price range: INR 2500 for couples only
Timings: 11 AM to 4 AM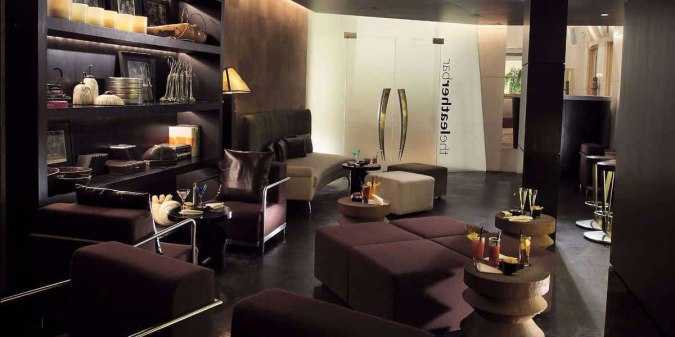 Source
8. Blend
One of the coolest places in the city to have a good time in, the pub is immensely popular and attract a lot of fun-loving people. The entire club has got an international vibe about it and is very well maintained plus the music is pretty awesome too. Their in- house speciality include Classic Beer Margarita and Metropolitan.
Price range: INR 1500- 2000 cover
Timings: 5:30 PM to 11 PM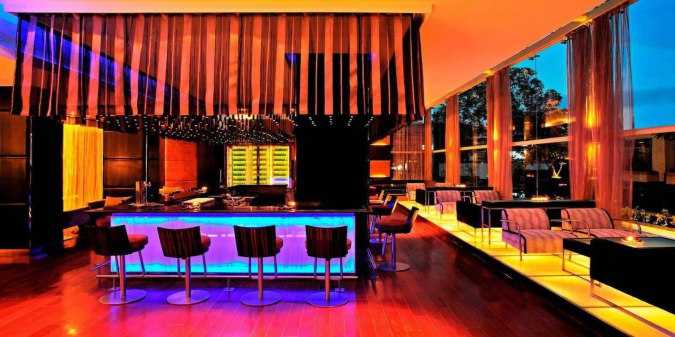 Source There are also a few take away food places where you can place an order till almost morning if you want something to eat to after a night of hard core partying. Some of them are:
9. Mathsya
This place serves amazing South Indian dishes and is open till 2 AM at night. It is a great option for vegetarian food.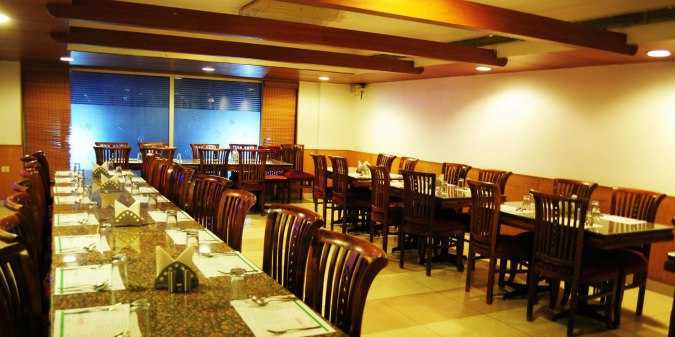 Source
10. Delhi Highway
This place brews up some nice and spicy North Indian food and is open till 3 AM.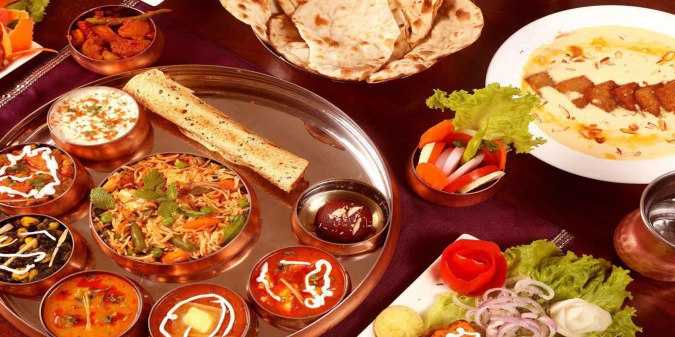 Source
11. Dawn and Dusk
As the name suggests, this place serves food throughout the day and most parts of the night.

Source
12.  Nanking
An awesome Chinese takeaway shop at Marina Beach, this place is open till 5 AM.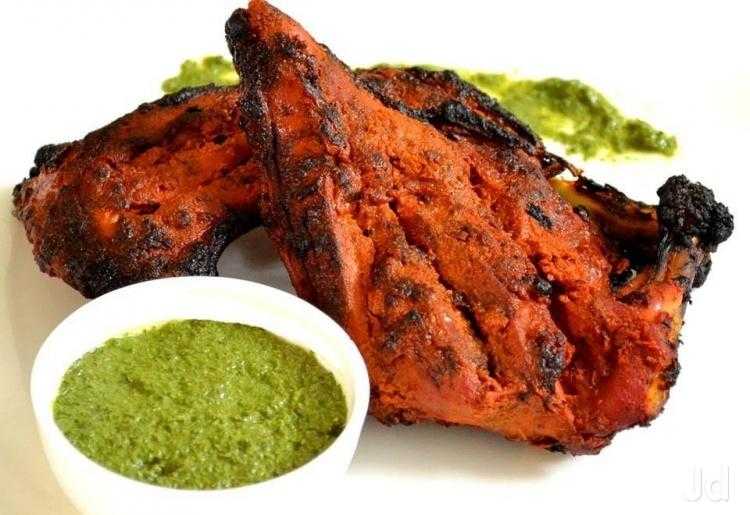 Source
13. Rasavid
This place has some awesome Biryani and Kebabs being served up its front and takes orders till 5 AM in the morning.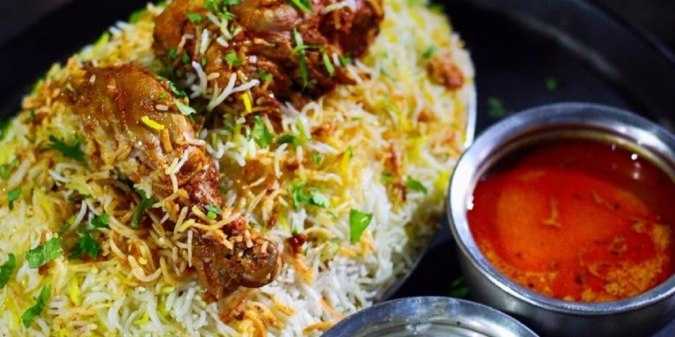 Source
We hope that this information will be quite useful in finding your perfect place for a night out. Also, some of these places admit only couples which are mentioned in the price range section. To be at these places you will need to dress appropriately too since these are some foreign-based themes and hence western wear is preferred at these places. Just be cool and enjoy your time while being there.
Culture and history info
The rich culture of Chennai can be exemplified through the dance forms and Carnatic music practised here, performed with traditional costumes. "Bharatanatyam" is an Indian classical dance which originated in the temples of Tamil Nadu and is practised widely in Chennai. The dance is known for its grace, elegance, expressiveness, tenderness, and challenging poses. Both men and women perform this dance, decked in traditional attire. Carnatic music is a form of classical music which was pioneered by various musicians from the city. Every year, the Madras Music Season is hosted where highly competent artists from all over the world come and perform. Chennai also has an active theatre culture. The city is also known for its gorgeous assortment of traditional sarees, which is a conventional Indian outfit for women. Festivals like Pongal, which is the harvest festival of South India, Music and Dance Festival, Diwali, Id-Ul-Fitr, Easter etc. are celebrated with fervour in Chennai. The city is a foodie's delight and home to a multitude of vegetarian and non-vegetarian dishes. A variety of spices, rice mixtures, coconut milk, tamarind etc. are the unique ingredients in the culinary delights of this city.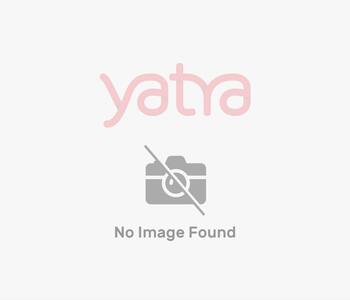 Chennai and the nearby regions have contributed to the country as a great military, administrative and financial centre for centuries together. The history of Chennai dates back to the time of megalithic cultural establishment, according to the evidence found by the archaeological department. Mighty dynasties like the Pallavas, Cholas, Cheras and Pandyas have ruled this city. The Pallavas especially contributed to the sculptures and paintings in Chennai. In 1639, the English East India company obtained a small strip of land in the Coromandel coast and called it as "Madraspatnam". The next year, they built Fort St. George which then turned into a nucleus of the growing city and urban Chennai developed around this fort. Between 1746 and 1769, Chennai was taken from the hands of British by the French and Sultan Hyder Ali but on both occasions, the rule was short lived. By 18th century the British completely conquered most of present-day Tamil Nadu. Under the British, Chennai, then known as Madras flourished. It became a major naval base and also got many urban facilities. After India's independence, the city continued to thrive and in 1996, the city was renamed to "Chennai" following a nationwide trend to use less anglicised names.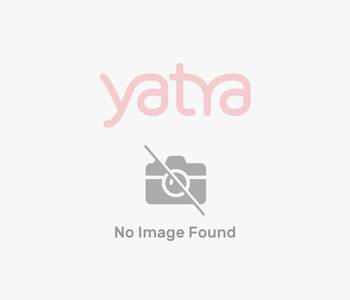 Languages spoken
Tamil, English, Telugu and Malayalam
---
Read more
We are sorry, there are no reviews yet for this accommodation.
